As technology becomes more and more complex, customers want to see and feel the product before making a choice. That's why we're investing in our Xfinity retail store in Marana to ensure our customers can experience our technology and learn exactly how it would work in their home.
This month, Comcast joined Town of Marana Mayor Ed Honea and the Marana Chamber of Commerce to celebrate the opening of the new interactive Xfinity Store located in the Arizona Pavilions Shopping Center at 8020 N. Cortaro Road, Suite #120.
With a new layout and full of interactive features, the new store is an engaging opportunity to explore how the latest Xfinity products and services can make life easier — and more entertaining. Especially for Comcast Business customers, the new store has a team of experts dedicated to meeting your business's technology needs.
"We are excited about the new Xfinity Store as it gives the people of Marana a personalized experience with the latest Comcast technology and provides even more support for the business owners and entrepreneurs in our community," says Mayor Honea.
Designed to meet all customer needs, this new space encourages visitors to experience and explore our products, but also has areas dedicated to quick transactions like bill pay, with kiosks at the back of the store. Each store has zones for each product – Xfinity Mobile, Xfinity X1, Xfinity Home and Xfinity Internet — where visitors can interact with the technology and fully understand its capabilities.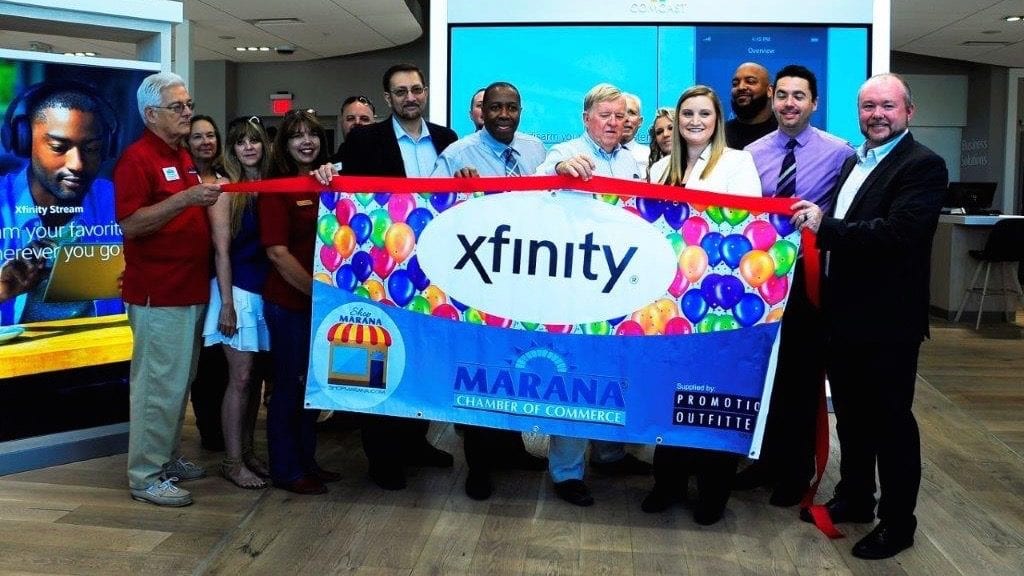 The Marana store is among the first newly redesigned Xfinity Stores to open. Comcast plans to open more than 50 new Xfinity stores across its footprint in 2018. Learn more.