Women hold just one-quarter of technology and IT jobs and just 5 percent of leadership positions in the tech sector. In fact, the number of women in tech jobs dropped 11 percent between 1991 and 2018.
Yet studies show businesses are more profitable when women are represented in top leadership positions. Among the reasons women are underrepresented in technology include a lack of mentors and female role models in the field.
In Southern Arizona, Comcast is altering this reality with our recruiting initiatives to grow and support our female employees – at every level of our company.
As Comcast continues to enhance our powerful Gig network to meet Arizona's growing demand, we have invested over $161.4 million from 2011 to 2017 in Arizona technology and infrastructure and are focused on building a diverse and inclusive workforce.
THREE DECADES LEADING TECHNOLOGY AND BROADBAND INNOVATION
Carolyn Terry is Senior Director of Engineering for Comcast's West Division. She has 30+ years of experience in telecommunications and broadband industry. While she's built many things over the years – including the infrastructure for digital video and Gig-speed broadband – Carolyn is most proud of the teams she's created and the professionals she has helped to grow.
When Carolyn started as a technician in 1986, she quickly felt like part of the Comcast family. But she remembers feeling like she stood out from the other installers in one regard.
"It was totally male — there were no women in the field at all."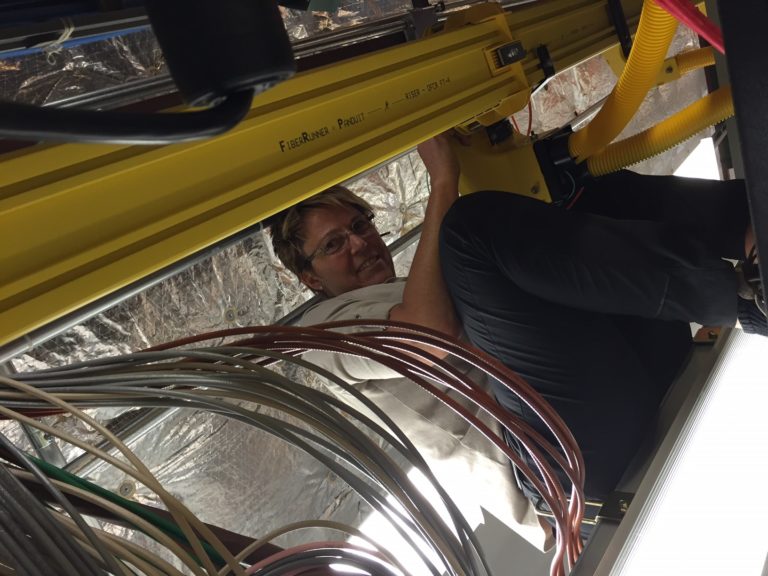 She took this distinction as a challenge, volunteering for the toughest jobs to prove she could handle them. (Growing up with three older brothers fed her competitive spirit.)
Even then, more than three decades ago, Carolyn saw the future possibilities of technology innovation, and the promise of connecting more people with each other and their communities.
She had a vision for building a different kind of network – one which was the envy of the world and included more female technologists, engineers, designers and executives working and leading in the telecommunications and technology industry.
Thanks to the vision, innovation, and involvement of role models like Carolyn, today many other women are succeeding in engineering and technology positions at Comcast.
TWO GENERATIONS OF TECHS IN TUCSON
One of those women is Vickie Jo McCambridge of Tucson, a technician with Comcast in Arizona for 14 years. Vickie Jo has a piece of advice for the new techs that she trains, "Never look down, always look up."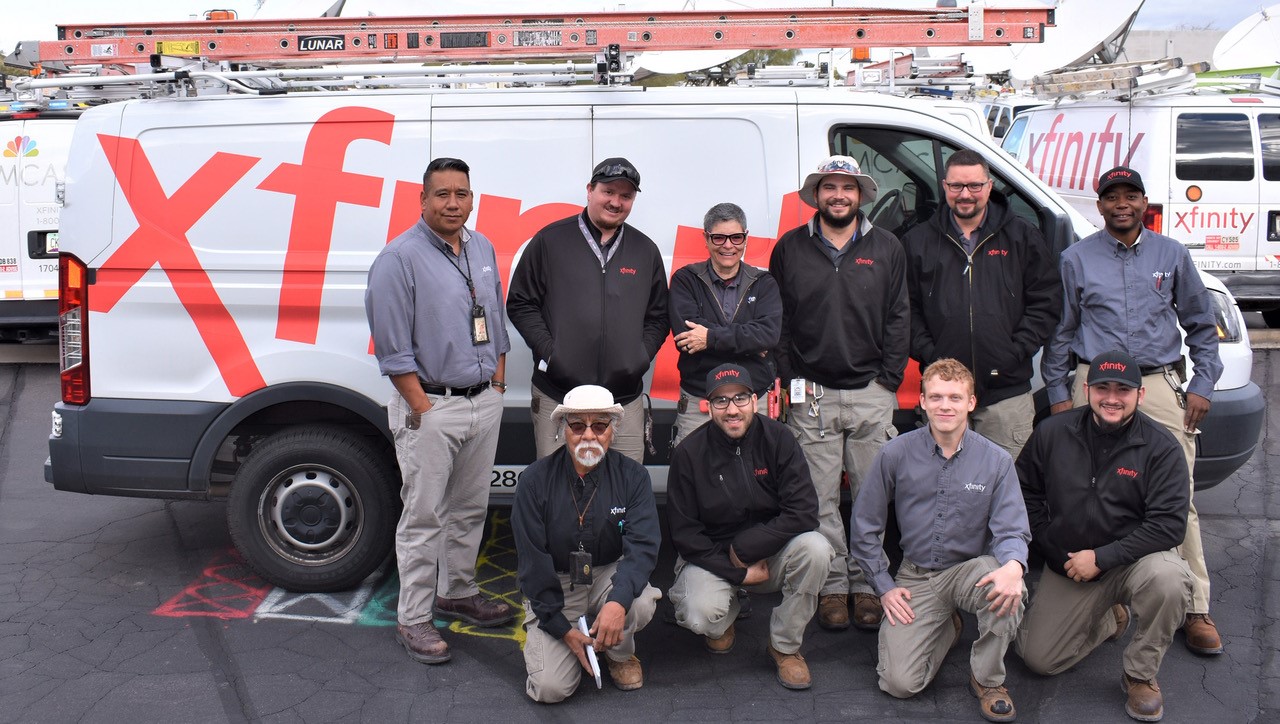 It's good advice for climbing a ladder – and also for life in general.
As one of just a handful of female techs in the entire state, it hasn't always been easy making her way in a male-dominated field. But Vickie Jo has earned the respect and admiration of her coworkers, supervisors and the new hires she trains. Even her daughter, Danielle, was so inspired by her mom's success that she has begun her own career as a tech for Comcast.
"My daughter loves the challenge of the job. I see her grow with confidence every day and that's the same confidence that Comcast has given me," Vickie Jo says.
Before Comcast, Vickie Jo taught high school robotics and electronics. Her background was helpful in learning the job, but she says women have innate qualities that help them succeed in tech roles.
"We have empathy and are willing to listen, which is huge in this business," Vickie Jo said. "When you go into a customer's home, our role is to listen, relate and give customers the confidence that we are going to fix the job and get it right the first time."
Comcast believes that a diverse and inclusive company is a more effective company. That's why we're proud to honor our female employees — leaders at every level — who make our company stronger.
This month, as a nod to Women's History Month, we invite you to do the same.