COMCAST BUSINESS VIRTUAL CONFERENCE OFFERS INSIGHT AND ADVICE FOR BUSINESS SUCCESS IN AN UNCERTAIN WORLD
Now is the time for businesses of all sizes to not just "bounce back," but "bounce forward" by setting themselves up for future success. That's why Comcast Business brought experts together from various industries to share insights on key business trends during a July 23 virtual conference.
At a time when there is so much unknown, the speakers' guidance and experience can help provide direction on how each of your businesses can be ready, willing and able to embrace the future of conducting business from anywhere, any time and with anyone," explained Peter Neill, Senior Vice President of Comcast Business for Comcast's West Division.
Here are five key takeaways from the virtual conference:
PREPARE SOLUTIONS FOR PROBLEMS BEFORE THEY EVER HAPPEN
Whatever your business had planned for 2020, it's safe to say things haven't gone quite how you expected. During the conference keynote address, celebrity chef Robert Irvine discussed best practices all businesses should follow when preparing to face the next crisis.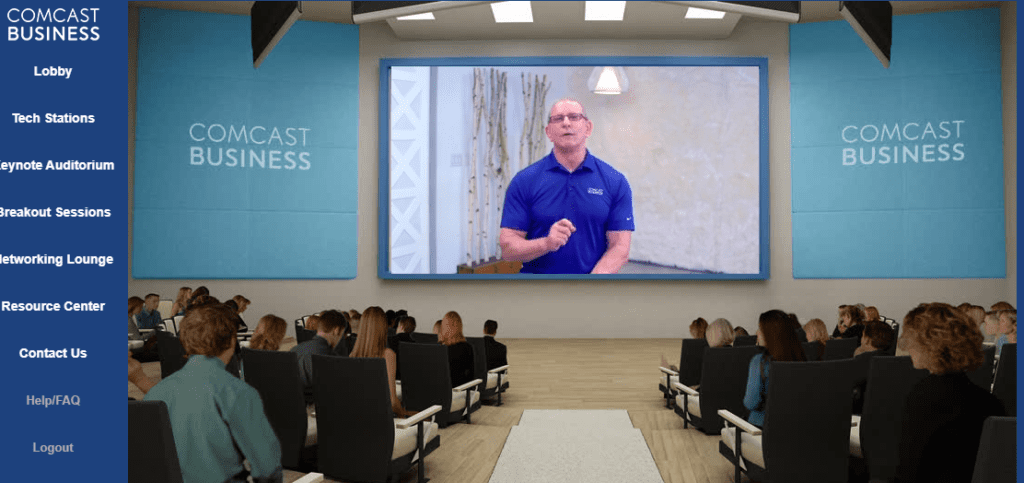 In business, moments of crisis reveal how healthy a company really is, what kind of leadership it has and how seriously it takes potential threats that have yet to enter public consciousness," Irvine explained. "If you look at every business that pushed through the early stages of COVID-19, that will give you an idea of how prepared or responsive they'll be to a security breach, a financial crisis and a general disruption in the marketplace."
First and foremost, businesses should not panic in the face of a crisis. Rather, they should allow it to sharpen their focus and spur meaningful action. Business leaders also need to make sure they're constantly communicating with both customers and employees.
Be sure to secure your data by staying up to date on the cutting-edge cybersecurity software and backup protocols. Outdated websites or the use of public portals for employees aren't just liabilities, they're targets on your back. It is important to download and install every software update for everything you're running, even if it seems time consuming and tedious.
Lastly, be prepared by addressing potential problems in their theoretical state before they manifest. Use your imagination to predict worst-case scenarios that could affect your business.
You don't need to know the future to survive and thrive in an unforeseen crisis," Irvine said. "You need to prepare for the worst, hope for the best, and lead your employees and customers by example with a persistent attitude of positive expectation." 
BUILD A BEST-IN-CLASS MARKETING TEAM THAT SCALES WITH YOUR BUSINESS
In the early stages of business, it is critical to find your brand's purpose and measure the programs you implement. Use this information to build a marketing team around three core pillars – brand and content, product marketing and content communications. And, according to Julia Stead, Chief Marketing Officer at Allocadia, when recruiting for these critical hires, be on the lookout for individuals in and outside your organization that will fill skill gaps.
As your marketing needs grow, build a flexible infrastructure that changes over time to fit new needs. Once your team has built momentum, you can build out a more solid operational foundation and invest more heavily in demand generation and other specialized roles. This is also the time to ensure your team is diverse, not only in background, but in thought, according to Jennifer Pockell Dimas, Chief Marketing Officer at Gigster.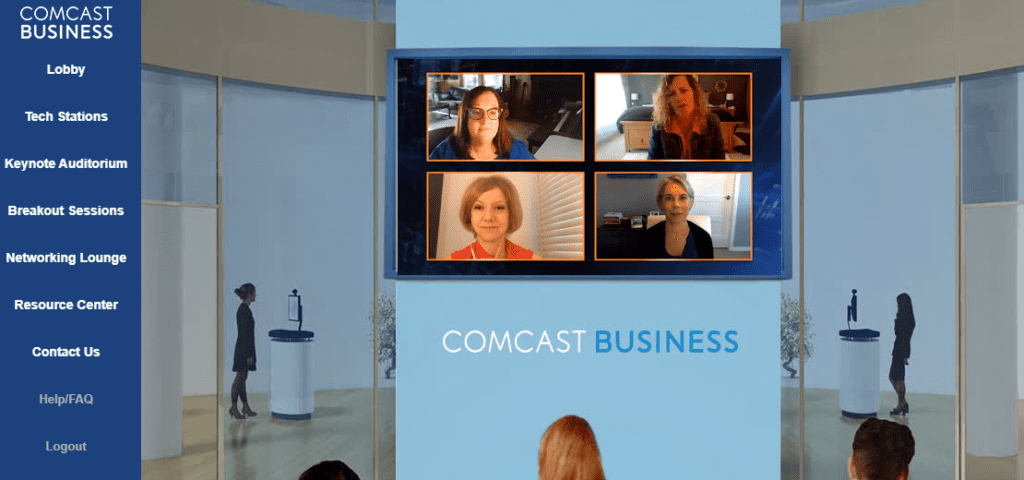 There are so many good ideas that come from unexpected places," Dimas said. "Take that into consideration every time you have a space to fill. Make sure that it's someone who comes from a different place to provide you with the best kind of decision making possible." 
As your business begins to reach larger revenue numbers, a marketing team's composition and infrastructure should continue to evolve, often from one homogenous team to a marketing group with mini departments that fall under the three core pillars. Most importantly at this point, according to Michelle Burrows, Chief Marketing Officer at Procare Software, CMOs must be very clear across the company on what their roles are and consistently educate people about what they are doing.
DATA STORAGE IS A BUSINESS ESSENTIAL ACROSS THE BOARD
A cloud used to be little more than a natural weather phenomenon, but now it's an in-demand data storage solution. Company leaders are increasingly exploring cloud storage solutions to help reduce their business' "footprint," but many still do not understand how to properly implement it or the challenges that come with managing cloud-based storage systems.
Most notably, it can be extremely expensive to store data in the cloud, and on top of that, many businesses are operating on legacy SD-WAN infrastructure that usually needs to be modernized to support cloud architectures.
Data storage is not a "one size fits all" approach, and often a hybrid data storage architecture is more effective and cost-friendly than a cloud-only system.
You want a little bit of interconnection, a little bit of server, a little bit of storage and a little bit of public cloud," said Tim Parker, Senior Vice President of Network Strategy at Flexential. "It's more complex, but at the same time it gives you a lot of options."
As the COVID-19 pandemic continues to raise demands on our networks, businesses should be evaluating their data storage and retrieval needs and pursuing the options that make the most sense.
A SECURE NETWORK IS A BUSINESS' BACKBONE AMID CHANGING ENVIRONMENTS
Our network demands have undoubtedly changed in the past few months. Now, an influx of people are working remotely, more households are consuming online content while they stay safe at home, and e-learning is the new normal for students. It's only natural that network security has become even more important, and according to Romy Ricafort, Senior Director of Sales Engineering for Comcast Business in the company's West Division, we're going to spend about $150 billion this year on it.
This time of disruption is ideal for updating your business' network security services. For example, businesses need to integrate every information-gathering device on its network – like your laptop, your kid's tablet, your smart watches – into their security. This is critical to do at the offset, because about a third of data breaches occur in the first five minutes of an attack.
We're facing a new normal in cybersecurity," explained Jonathan Nguyen-Duy, Vice President of the Field CISO team at Fortinet. "You have to assume that your networks are already compromised. You have to assume the facilities, your networks and your devices already contain threats. And now you have to assume that the malicious actors already control your telework clients. The only question is whether you know about it, or whether the damage has been done."
The good news is, 90% of all attacks that lead to data breaches can be mitigated by using basic security tools and practices, like configuring your devices, keeping firewalls up to date and having multifactor authentication. Establishing a zero-trust network will also help businesses to authenticate the legitimacy of network requests before granting access.
GREAT LEADERS HELP UNLEASH YOUR ORGANIZATION'S POTENTIAL
A recent study showed that companies that focus on culture and leadership are almost twice as profitable, and grow twice as fast, compared to companies that don't.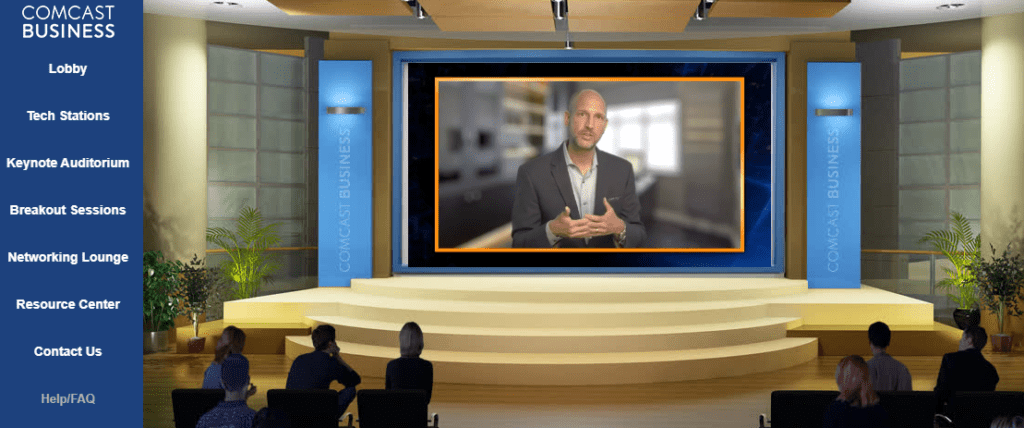 Micha Hawk, Senior Vice President of Human Resources at Comcast said, "No matter what's thrown at you, if you've got the right leaders with the right development, they can build sustainable businesses for the long term, regardless of what the future brings."
Hawk explains, good leaders need to understand how all the pieces of their businesses fit together. It can be difficult to see how the dots between business departments, key initiatives and revenue connect, and employees at larger companies especially must avoid getting siloed into their roles or face a breakdown in collaboration. Mentoring circles, meetings with analysts and company shareholders and sit-down conversations with leadership will help ensure that leaders have a strong understanding of how an entire business works. This is critical to a leader making great decisions, teaching their teams and ensuring success.
Culture is playing an increasingly important role within businesses as well, and leaders can't afford to leave it to chance or underestimate its importance. If your organization doesn't have a well-established culture, leaders should create one by both examining hallmark characteristics of the business and considering its more aspirational goals.
Lastly, great leaders should constantly be working to improve their skills. Regardless of topic, businesses should ensure that the entire leadership team goes through training at the same time to create a shared sense of accountability and responsibility.
There are many unknowns in the world of business today, but it's imperative for businesses of all sizes to reassess their processes and procedures and start to employ new resources and technologies to help them continue to "bounce forward" – no matter what comes next.