Although she isn't in a formal leadership position in her office, Melissa Coleman was thrilled when Comcast leadership supported her interest in leading an employee resource group out of the Tucson office.
She and her Customer Relations Department coworker, Tara Butler, responded to a national call for local chapter leaders for Comcast's Black Employee Network. The Black Employee Network (BEN) exists in chapters across Comcast offices nationwide to support and empower Comcast employees along four priority areas: career, culture, community, and commerce.
"It's huge that Comcast empowers us in our diversity. We can be much more effective as we embrace different ideas and values," Coleman said. "We saw the great work being done around the country, and we wanted to bring that to Southern Arizona."
Coleman, Butler, and their colleagues are passionate about helping employees in Southern Arizona to grow professionally and deepen their involvement in community and commerce.
Thanks to the support of leadership, the group has grown from 20 members to more than 200 since starting in 2018 and is excited for even more growth as Comcast's diversity initiative grows.
Culture
Many employees are often looking for ways to be more connected to their teammates and the community, and the employee resource group provides that network feel.
"Our mission is to ensure employees can advance with the resources they need for professional development — whether that's mentoring, networking or support," Coleman said.
When BEN started, several other employee resource groups were launching at the same time, and the culture of the office seemed to swell to support employees as they put time and energy into the groups.
"Our leadership gave us all the tools we needed to succeed," Butler said. "That's why I love to support projects outside of my job. To be a part of something new and to interact with leaders in the process has been amazing. We started from the ground up, brought fresh ideas and have been able to make some great progress in a short time thanks to that support."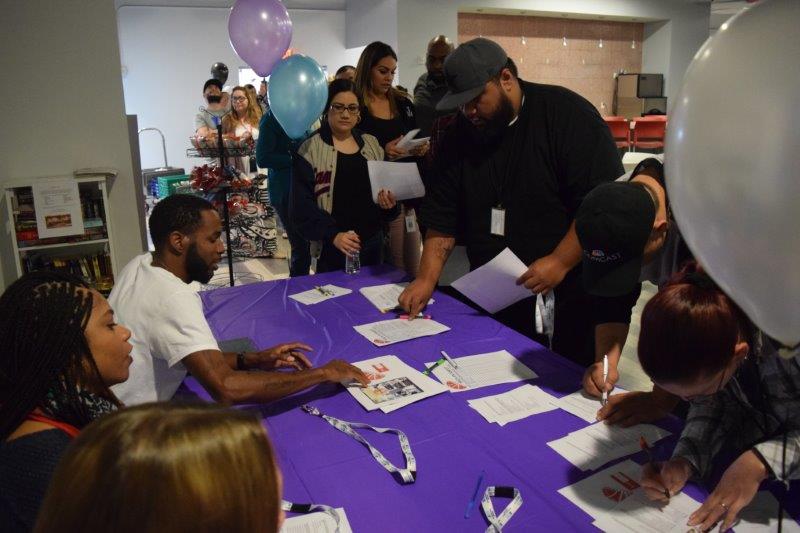 Community and Commerce
The BEN chapter partners with like-minded organizations in Southern Arizona who are engaging the black community in service and networking. They work hard to make the African American experience known in the Comcast employee community by hosting events and cultural engagement opportunities.
One of BEN's event highlights was its Juneteenth celebration, held June 19 in conjunction with nationwide celebrations marking the end of slavery in the United States. The event raised money for sickle cell anemia awareness and research.
"My daughter had to get a bone marrow transplant to treat anemia, so I understand a bit of that journey. I was so proud that our company was able to raise funds and help the greater cause," Coleman said.
BEN also partnered with other employee resource groups to support community service projects, including a food drive, a Girl Scout event and a career event to practice etiquette in the workplace. They held an office-wide ping pong tournament, which raised awareness to boost their membership quickly, Coleman said.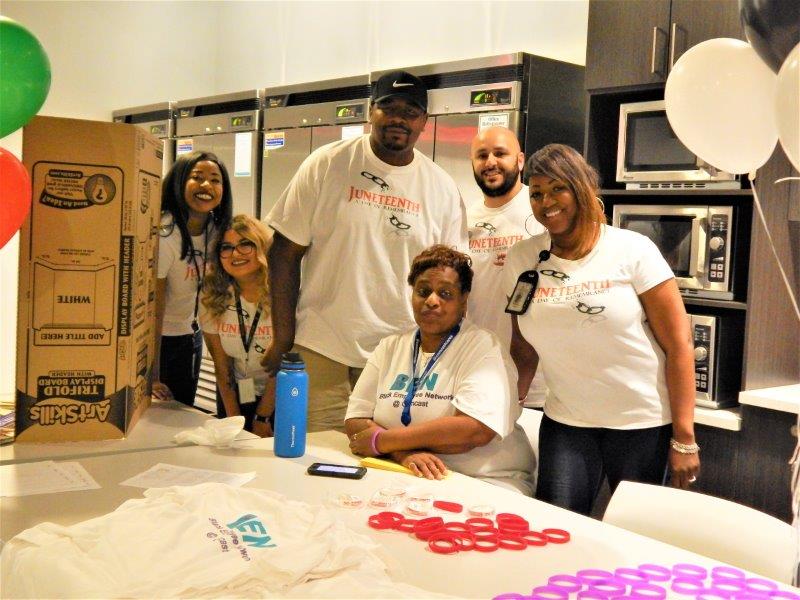 Career
One of BEN's main priorities is to empower employees to advance in their careers by hosting networking events, making mentoring available, and sharing resources.
At a speed networking event, Butler said she heard really positive feedback from employees coming out of the event.
"We helped people to answer questions like 'where do you want to go?' and 'what are your plans for your career?'," Butler said. "We had agents available and people could ask them any question about how they could grow professionally."
"It means a lot to me that Comcast believes in growing us within our roles, and also making us better able to serve the communities where we live and work," Coleman said. "My current supervisor is very supportive, she supports me taking time to be a part of the employee resource group, she believes in what we're doing."
As a mom of two who can often be found driving her daughter to cheer practice or her son to Cub Scouts, Coleman believes achieving balance in her work and community commitments is important.
"If you want to get serious about your career, the employee resource groups are great," Butler said. "It's a place where we want to develop you professionally, with whatever tools you need."
Follow @BEN_Comcast on Twitter to see what the network is up to nationwide.